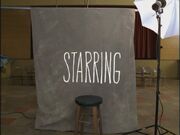 The opening credits of each episode of the Freaks and Geeks TV series are shown at the beginning of the episodes after an opening sequence of scenes.
Description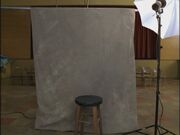 The opening credits show seven of the ten main cast members of the Freaks and Geeks TV series in a scene in which their high school yearbook photo is taken. The scene is accompanied by the song Bad Reputation by Joan Jett. The Weir parents are not shown and their performers are only indicated by name, as are the creator Paul Feig and the executive producer Judd Apatow
Over scenes of the episode following the opening credits, further credits are superimposed, first of all Busy Philipps as "also starring" as well as the guest star(s), producer(s), writer(s), and director(s) of the specific episode.
Images
→ See also Opening credits/Gallery#Images and Category:Screencaps from the opening credits
Videos
→ See also Opening credits/Gallery#Videos